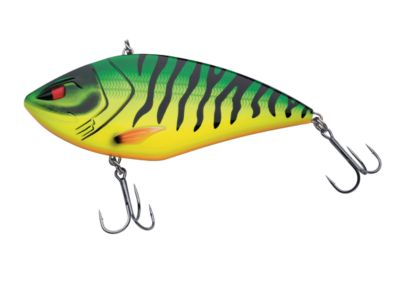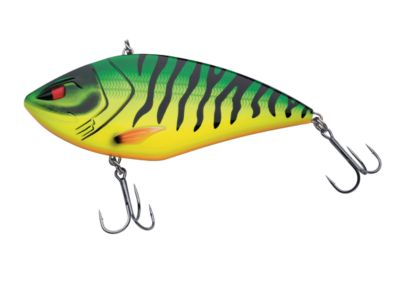 Details null
http://www.berkley-fishing.co.uk/berkley-bait-hard-bait-berkley-zilla/zilla-lipless/1540064-0300.html
"
Fast sinking
Lead-free
Loud vibrating action
Heavy duty wire-through construction
Equiped with razor sharp Fusion 19 treble hooks
Reverberation Chamber System (RCS) for the loudest rattles possible
Diving depth: 1 - 5+m "
The Zilla Lipless crankbait has been designed to catch Pike and catfish in all types of waters. The tough wire-through construction enables you to land even the biggest monsterfish. The Reverberation Chamber System (RCS) creates the loudest vibrations possible. This fast sinking bait is suitable for depths of 1 - 5+ meter.
Zilla Lipless
Quick-Select
View model specifications

View Larger

Swimming Depth

1.0m-5.0+m

View model specifications

View Larger

Swimming Depth

1.0m-5.0+m

View model specifications

View Larger

Swimming Depth

1.0m-5.0+m

View model specifications

View Larger

Swimming Depth

1.0m-5.0+m

View model specifications

View Larger

Swimming Depth

1.0m-5.0+m

View model specifications

View Larger

Swimming Depth

1.0m-5.0+m

View model specifications

View Larger

Swimming Depth

1.0m-5.0+m

View model specifications

View Larger

Swimming Depth

1.0m-5.0+m

View model specifications

View Larger

Bait Length

5 1/4in | 13cm

Swimming Depth

1.0m-5.0+m

View model specifications

View Larger

Bait Length

5 1/4in | 13cm

Swimming Depth

1.0m-5.0+m

View model specifications

View Larger

Bait Length

5 1/4in | 13cm

Swimming Depth

1.0m-5.0+m

View model specifications

View Larger

Bait Length

5 1/4in | 13cm

Swimming Depth

1.0m-5.0+m

View model specifications

View Larger

Bait Length

5 1/4in | 13cm

Swimming Depth

1.0m-5.0+m

View model specifications

View Larger

Bait Length

5 1/4in | 13cm

Swimming Depth

1.0m-5.0+m

View model specifications

View Larger

Bait Length

5 1/4in | 13cm

Swimming Depth

1.0m-5.0+m

View model specifications

View Larger

Bait Length

5 1/4in | 13cm

Swimming Depth

1.0m-5.0+m